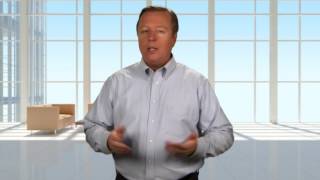 How to Become an Authorized Dealer?
Become an Eco's Authorized Dealer is simple and easy just fill this page "Dealer Application Form" and begin to distribute our top quality products among your customers. We manufacture a variety of product design to fit every need you may have. Our team of professionals could guide you in every step of the process to guarantee your entire satisfaction. Join us as an authorized Dealer today we are glad to have you as our partner.
Requirements
Office Address location / Warehouse space
Glass & Glazing contractor license
Corporate licenses (TaxID, Resale Tax, corporate documents)
Business Insurance
At least one year business established
After we receive your online application one of our representatives will call you to complete the process. If you have any question please call us at 305-885-5299 or Contact Us.
Fill the application form NOW and become in one of our distributor partners
Eco Window Systems is a manufacturing company that builds hurricane impact windows and doors. We are a customer oriented company, ECO has grown rapidly over the years because it offers products with excellent quality, visual appeal, and not to mention affordability. We also offer our services to local and international distributors.
CERTFIED IMPACT RESISTANT PRODUCTS
A full line of impact windows and doors approved by the Miami-Dade Product Control Division.
PROFESSIONAL SERVICES
Our team of engineers have designed our windows and doors to meet the strictest codes as well as to be adaptable to your specifications while staying within established parameters.
AFFORDABLE PRICES
ECO's affordable prices are hard to beat in the current market. We offer these prices to all dealers, no matter how small or large.
All our products have been approved by the Miami-Dade Product Control Division. This approval certifies that our impact windows and doors comply with the strictest codes in the nation for wind-borne debris and wind loading protection. This certification also places us among the safest options when it comes to impact windows and doors nationwide.
WE HAVE YOUR CUSTOMER IN MIND
We are very proud of our products and go to great lengths to prevent any damages during the assembly and delivery process. For this reason, we order our glass with a Preserve Protective Film that protects the glass from splashes of stucco during construction, and scratches during transportation and installation.